WHITE CARD
---
CPCWHS1001 Prepare to work safely in the construction industry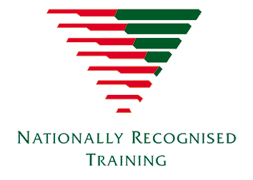 WHY ATTEND?
This unit of competency specifies the mandatory work health and safety training required prior to undertaking construction work.
This unit requires the student to demonstrate personal awareness and knowledge of health and safety legislative requirements in order to work safely and prevent injury or harm to self and others.
In Western Australia, the unit meets the general construction induction training requirements of:
Division 1 of Part 6.5 of the Work Health and Safety (General) Regulations 2022 for Western Australia.
WHAT WILL YOU LEARN?
Identifying safety and health legislative requirements of construction work
Identifying construction hazards and risk control measures
Identifying safety and health communication and reporting processes
Identifying incident and emergency response procedures
A White Card and Statement of Attainment will be awarded by Master Builders Association of Western Australia (RTO 5101) upon successful completion of course assessment requirements.
Please Note: Western Australian Construction Induction Training Cards can only be issued to students located in Western Australia at the time of assessment.
COURSE INFO
Entry Requirements

Any individual 14 years and over, competent in written and spoken English.

Delivery and Assessment

Delivery of this course is online. Demonstration of use of Personal Protective Equipment (PPE) and assessment is to be done either in person at our West Perth facility OR via video call (Skype). Master Builders WA can deliver this course face to face on request.
PPE Requirements For Assessment

Our assessment requires students to demonstrate proper use of Personal Protective Equipment (PPE).  Students are required to bring a hard hat, eye protection, hearing protection (ear plugs or ear muffs) and high visibility vest, shirt or jacket. PPE needs to be in good working condition and ready for use before the assessment.
CONTACT US:
Please contact Training for Group Bookings and training at your site.