Community and Alliance Partners

Master Builders works collaboratively with Community and Alliance Partners for the benefit of building and construction for Western Australian communities. Please click on the logos for more information about our partners.

If you wish to become a partner of Master Builders, contact Kelly Dewar-Matusik on 9476 9800 or click here to submit an email enquiry.
COMMUNITY PARTNERS

 
Partners

 
 
 
 
HEALTH ALLIANCE PARTNERS
Our aim is to increase productivity, performance and wellbeing of our members by offering timely discounts and savings on various health products and services via our Health Alliance Partners.
Our partners actively contribute to raising awareness on health issues through informative articles in our Master Builders publications and being special guest speakers at our events.
Click on the picture below to download the brochure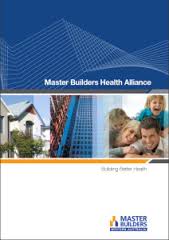 Click on the logos below for more information about our partners