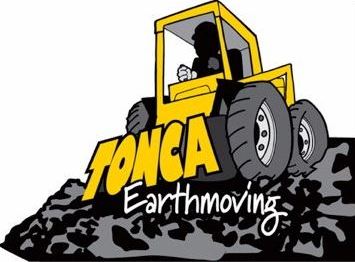 TONCA Earthmoving
TONCA Earthmoving is a Perth based family business that has been operating in Western Australia for 35 years.
The business is run by a father and son team, using owner/operator subcontractors as required. We ensure our subcontractors have a minumum of 5 years experience so that our clients enjoy high quality work.
TONCA Earthmoving focuses on skid steer and truck work, however our combined skills allow us to consider all types of earthworks and machinery operation.
We undertake jobs for builders or private clients in the residential, commercial and industrial arenas. Our specialty is in local government projects and civil works.
Builders Reg No:
Areas: Perth Metro
Contact: Joe Mammoliti
T: 0418 956 213
F: 08 9445 7285
263 Odin Drive
STIRLING WA 6021
Visit Website