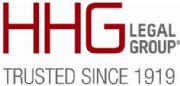 HHG Legal Group
As an approved quality practice and the largest WA owned and operated law firm practicing in WA regional and Perth metropolitan areas, HHG Legal Group has expertise across all areas of law relevant to MBA members for their business and personal matters. With a staff of over 50, our team of experienced solicitors work in specialised areas to ensure our clients receive the level of expertise they need.HHG also offers property settlement services providing excellent value fees at competitive rates (with special discounts for MBA members), trouble free settlements and the benefit of having property lawyers on hand if required. At HHG Legal Group our lawyers undergo continuous professional development to ensure that their skills and knowledge are continually updated.As a firm, we are also dedicated to giving back to the community and are involved in sponsoring and supporting many local charities, events and community organisations.
Builders Reg No:
Areas: Great Southern, Mandurah, Perth Metro
Contact: Murray Thornhill
T: 08 9322 1966
F: 08 9322 2727
PO Box 1363
WEST PERTH WA 6872
Key Staff
Murray Thornhill - Director & Notary Public - Head of Construction & Dispute Resolution
Simon Creek - Managing Director & Special Counsel
Janene Bon - Associate Director - Wills & Estate Planning
Anne Hurley- Associate Director – Property
Daniel Morris – Special Counsel – Construction and Dispute Resolution
Key Projects
To provide premium legal advice and representation
To ensure the best outcome possible for our clients
To provide an outstanding service, with special discounts for MBA members for their business or private legal needs
To continue to support community and charitable groups
To continue to "break the mould" with a strong regional and CBD presence in Western Australia providing a level of professional service that is second to none.
Awards
2017 Doyle's Guide Best Law Firm
2015 - 2016 Lawyers Weekly Australian Law Awards – Innovator of the Year Finalist
Best Lawyers for Property Law 2014 – 2016 Anne Hurley
Number 3 Law Firm in Australia 2013 – 2014 By Top 50 Law Firms Australia
Visit Website