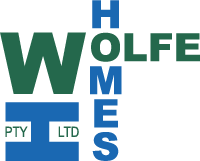 Wolfe Homes Pty Ltd
Wolfe Homes is a family business that has been built on strong foundations over the years that prides itself on its continued commitment to quality building. Founded in 2005 the company is managed and owned by Johnny Wolfe who has a wealth of experience in the building industry spanning over 40 years.
We specialize in Extensions, Renovations, Structural alterations and Custom Homes.
We have a choice of designers to suit your project and are also more than happy to quote and build from your design drawings.
Please give Johnny a call or an email for a friendly free no obligation chat about your up and coming project.
Builders Reg No: 12400
Areas: Perth Metro
Contact: Johnny Wolfe
T: 0438 993 445
PO Box 1124
KALAMUNDA WA 6926
Visit Website