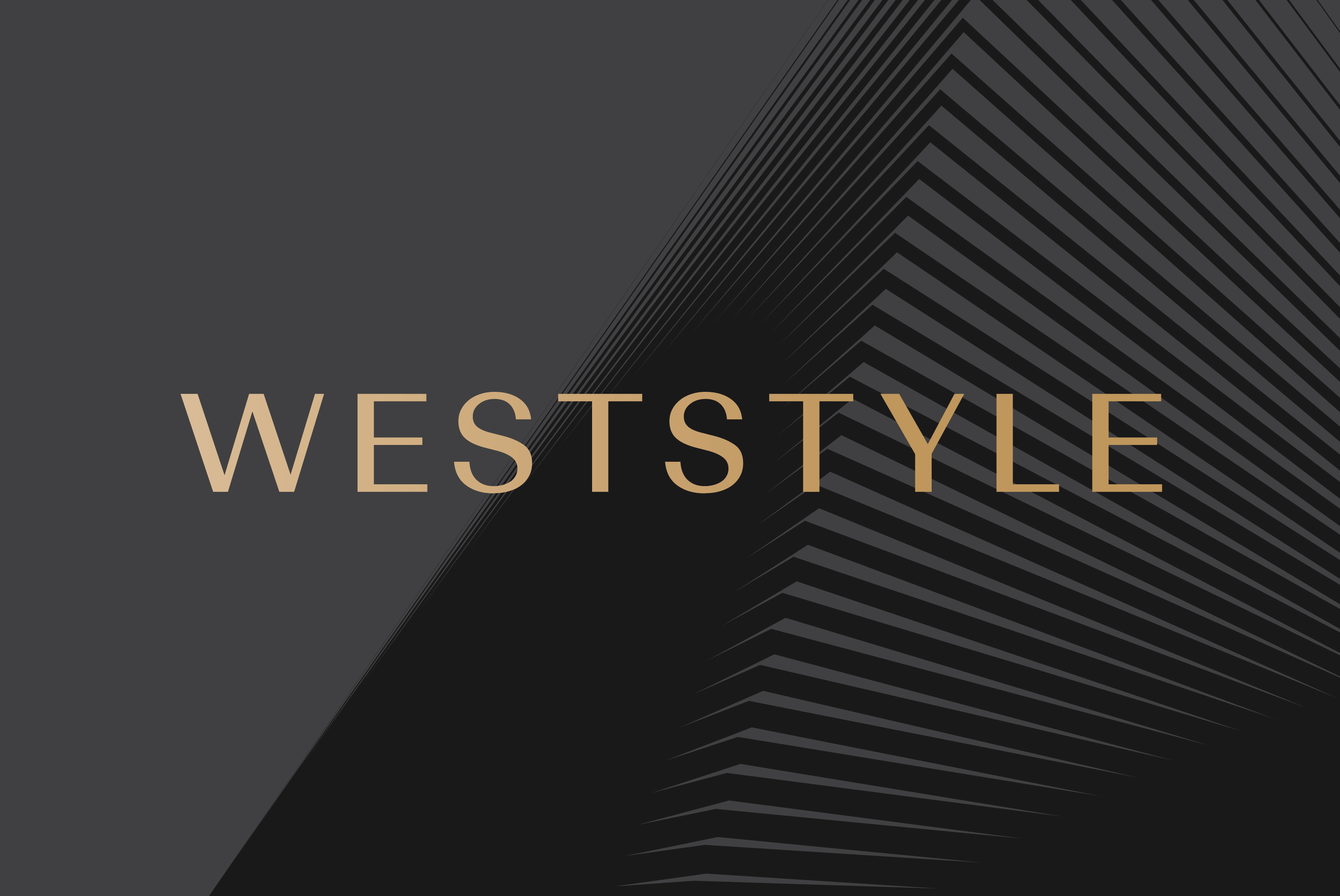 Weststyle Design & Development
Since 1968 the Ricciardello family have solidified an impeccable reputation for two things: luxury, award-winning homes and exceptional client satisfaction. By building relationships with people first, we understand the needs of our clients – allowing us to design and construct homes like no other. Discover more at weststyle.com.au.
Builders Reg No: 8334
Areas: Perth Metro
Contact: Tony Ricciardello
T: 08 9345 1565
PO Box 705
BALCATTA WA 6914
Key Staff
Tony Ricciardello
Director
Mary Ong
Architect
Courtney Doyle
Interior Designer
Desiree Gelavis
Interior Designer
Key Projects
"LUXURY" – Trigg project, winner of HIA 2015 WA Home of the Year, HIA 2015 WA Custom Built Home of the Year, HIA 2015 Perth Home of the Year, HIA 2015 Custom Built Home $2,600,001 & Over, HIA 2015 Custom Built Home of the Year. An edgy, modern home making a bold statement. Bringing together sophisticated architecture, unique materials, unexpected details and quality workmanship in a prime beachfront location. This home uses a neutral colour palette and perfect junctions to create a striking masterpiece that can be transformed with the setting of the sun through fireplace warmth and cleverly placed lighting.
"CLASSIC" – Renovation and addition project, a hybrid of masonry and framed construction, of old and new. This home is a successful amalgamation of classic and modern, with recycled face brick exteriors contrasting rendered walls and original Tuck Point. Other features include jarrah floorboards, a majestic marble island bench and custom lacquered integrated cabinetry.
"LITTLE WHITE HOUSE" – Winner of HIA 2013 Small Lot Housing award, finalist in Master Builders 2013 Innovative Construction for Small Lots. Designed and built on a narrow block, a challenge for the designer but beautifully solved and perfectly executed. External finishes are smooth and modern, dark alucobond used in contrast to the contemporary white planes. Strategic orientation and subtle material selection create a strong feeling of open space.
"THE HANGING HOUSE" – Winner Master Builders 2015 Best Steel Building, finalist HIA 2013 Custom Built Home. Built on three levels, this six bedroom and three bathroom home slots expertly into the side of a hill. Soft natural stone tiles lead from the living areas to the alfresco and meet the decking at a neat junction blurring the lines between indoor and outdoor. The top level cleverly cantilevers over the alfresco area below creating a floating effect balancing in line with the infinity edge pool. Exquisite details throughout with custom cabinetry highlighted in timber veneer and polished finishes.
"BELLEVUE" – Classic, timeless design embracing light through high void windows and open spaces. Warm and inviting finishes glow with familiarity as the sun sets. Titanium granite benchtops, travertine floor tiles and American light Oak timber panelling throughout. Use of louvres throughout maximises the natural ventilation of the home while adding a "beach house" feel to the home.
"AVALON" – Winner of the HIA 2015 WA Townhouse/Villa Development of the Year, HIA 2015 Townhouse/Villa Development of the Year. Two contemporary homes sitting side by side, similar in design yet each has their own personality which translated from the architectural language of the facades to the interior design and finishes. These family homes provide a functional open plan living space, spilling out to the alfresco where the backyard caters to not only entertainment but for children to play.
Awards
Master Builders 2015 FINALIST - Contract Homes $1,000,000 < $1,500,000
Master Builders 2015 WINNER - Best Steel Building
Master Builders 2013 FINALIST - Innovative Construction for Small Lots
HIA 2015 WINNER – Western Australian Home of the Year
HIA 2015 WINNER – Western Australian Custom Built Home of the Year
HIA 2015 WINNER – Western Australian Townhouse/Villa Development of the Year
HIA 2015 WINNER – Perth Home of the Year
HIA 2015 WINNER – Custom Built Home $2,600,001 & Over
HIA 2015 WINNER – Custom Built Home of the Year
HIA 2015 WINNER – Townhouse/Villa Development of the Year
HIA 2015 FINALIST – Spec Home $500,001 & Over
HIA 2014 FINALIST – Excellence in Service, Small Builder
HIA 2014 FINALIST – Custom Built Home $625,001 - $900,000
HIA 2013 WINNER – Small Lot Housing $305,001 - $600,000
HIA 2013 FINALIST – Small Lot Home of the Year
HIA 2013 FINALIST – Custom Built Home $475,001 - $625,000
HIA 2013 FINALIST – Custom Built Home $1,000,001 - $1,600,000
HIA 2013 FINALIST – Spec Home $250,001 - $500,000
HIA 2013 FINALIST – Townhouse/Villa $450,000 & Over
HIA 2013 FINALIST – Excellence in Service, Small Builder
Visit Website