Tapped Into Safety Training
---
What Does the Tapped into Safety Training Platform Provide?
The Tapped into Safety Training Platform provides workplace safety and mental health training and detailed reporting. Developed specifically by industry experts to combat safety issues impacting the building and construction industry, we have a substantial library of out of the box workplace safety and employee mental health training courses that cover a wide range of industries.
We are regularly adding to the library with new workplace health and safety training courses. Tapped into Safety Training can also provide custom-built courses to cover specific workplace scenarios.
Clients utilise Tapped into Safety Training to improve their safety inductions, as refresher hazard awareness training and as part of their well-being programmes. The software can be easily placed on your current systems, portal or LMS. Using interactive technology to create a 360 panoramic simulation of real-life sites, gives users the experience of hazards on a worksite.
By changing your workers' behaviour, you can make them more alert, aware and safer.
Courses can be completed in 15 minutes, saving your employees valuable time
---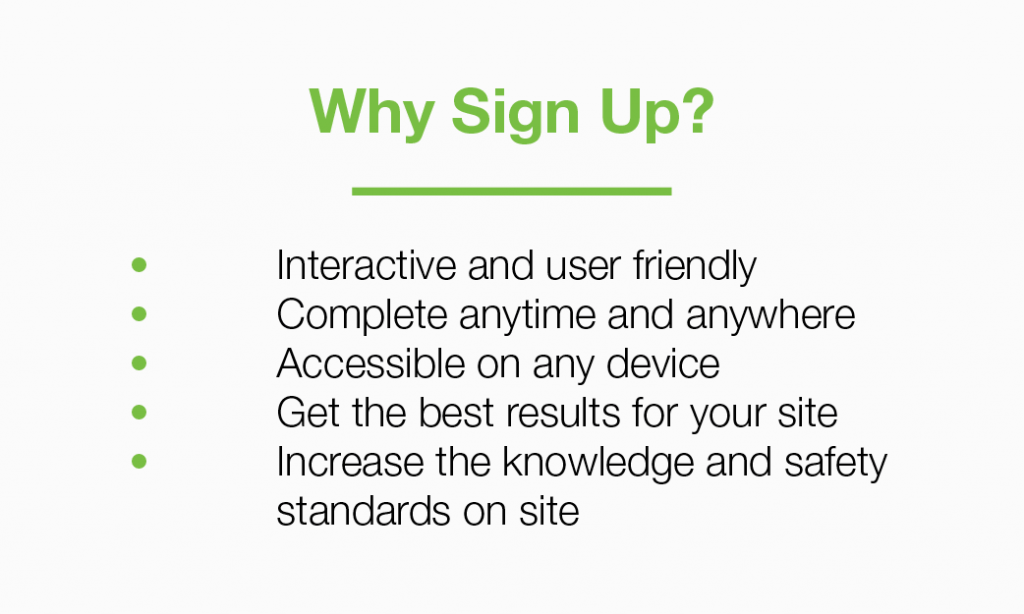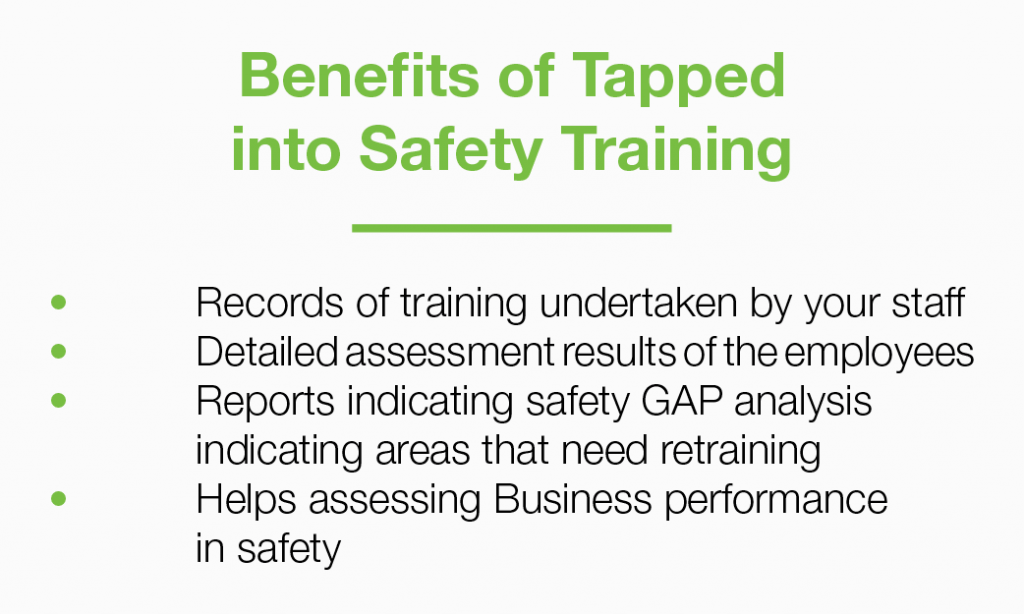 ---

---
Modules:
Each module has been developed specially for the building and construction industry, covering the following areas:
Commercial Construction Falls from Heights
Residential Construction Falls from Heights
Scaffolding Awareness – Top Floor
Scaffolding Awareness – Lower Floor
Plant and mobile
Civil Works Traffic Management
Road Construction
Traffic Control – Closed Site
Traffic Control – Open Site
Traffic Control – Site Set Up
Ground Works for Commercial Construction
Installation of Underground Power Lines
Mechanical Workshop
Haul Road on Mining Site
Mining Maintenance Workshop
Mining Processing Area
Overhead Electrical Work
Road Construction
Road Resurfacing
Road Works
Road Spray Sealing
Roadside Vegetation Management
Warehouse Delivery Yard
Office
Illicit Drug Use
Change, Stress and Burnout
Self-Harm and Suicidal Thoughts
Workplace Bullying
Sexual Harassment
Grief and Loss
---
Pricing:
Free Trial
$0
seven days access
Need More?
Ask Us
for multiple modules
Need something specific? Find out about our Custom Content